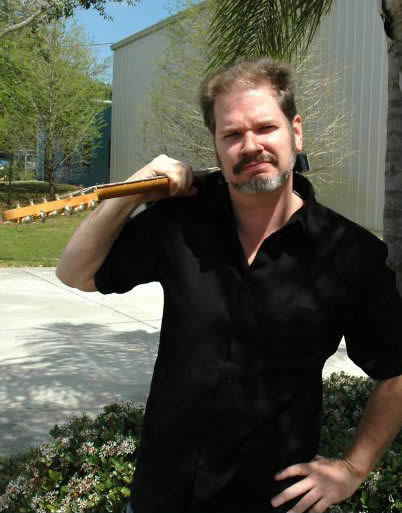 Jimmy Griswold is a New England native now living in Florida, where he can regularly be found playing guitar at venues of all sizes. Jimmy properly pays homage to any artist he covers, whether it be the warm tones of T-bone Walker & B.B. King, or the screaming sounds of Roy Buchanan, Jeff Beck and Steve Ray Vaughan, all the while staying true to his highly original style. Jimmy projects unparalleled energy and feeling into his guitar playing.
Since moving to Florida from New England, Jimmy has released 4 national and international critically acclaimed albums.  He has opened for many national acts including Johnny Winters, Robert Cray, Jimmy Vaughn, Pat Travers and  Dave Mason, to name just a few.
Jimmy has played all of the area's Blues festivals: Tampa Bay, Sarasota, Clearwater, Dunedin and many more, and has toured the U.K. three times. Jimmy has some of the very best and experienced musicians to back him when the band comes out to play. We recommend you give this band a try!